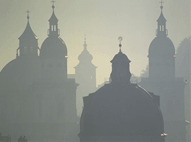 Acquisition
TARGET is known for the ability to negotiate and close sophisticated transactions, especially with the owners of privately owned companies.
Divestment
TARGET has earned an excellent reputation for carefully analysing the strategies of potential investors and for approaching potential buyers in a very selective and discreet way.
Private Equity
TARGET primarily supports privately owned companies with growth potential in raising Private Equity.
Venture Capital
TARGET helps young businesses and start ups to raise Venture Capital and prepare Business Plans.
Strategic Sales
Especially for companies with innovative technologies Strategic Partnerships provide access to new market sectors and applications.